Message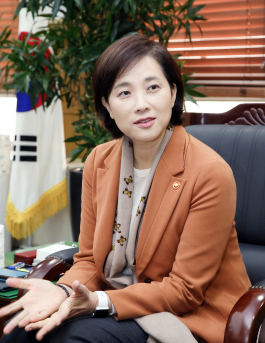 Thank you for visiting the website of the Ministry of Education.
Under the philosophy of "People-centered Education of the Future," the Ministry of Education aims to create an education system that cherishes the great value of cooperation and co-existence,while focusing on promoting comprehensive growth of students. Part of our work also involves providing personalized education to our students to meet the demands of their different life cycles,while respecting their unique aptitudes and capacities.
We will lay out a detailed blueprint for the future of our education to build an effective human resources development system that will eventually lead a myriad of important social changes ahead. The Ministry of Education will also ensure that we humbly listen to your voices from all around the country, and strive to meet eye to eye with you when we implement education policies.
Thank you.
Yoo Eun-hae
Deputy Prime Minister and Minister of Education Republic of Korea